__home
releases

sound work
instruments

textiles
architecture
photo

press:
femi shonuga-fleming: experimental sound, viceral music and organic generativeness
disquiet: femi flemings ambient noise
new haven register:
demystifying live coding
blast radio: in conversation with sadnoise
Bandcamp

Instagram



Femi is an architect and sound artist from New York with a heavy emphasis on experimental sound synthesis and live coding languages. Femi works with modular synthesizers, DIY electronics and various coding languages to discuss the organic within electronics and technology through sound art and composition. His work explores the intersections of sound and space though spatial audio and architectural design as an experimental practice. He's most interested in generative systems, chance, ambiance and texture within sonic soundscapes. Femi's architectural work explores minimalism and sustainability, with a focus on aperture, light and sound. Femi has been performing as a solo experimental electronic improvisation artist since 2018 as sadnoise. Musical and Festival performances include Ende Tymes (2022, New York), Electronoise (2022, New York), Creative Code Festival (2020, New York), Flash Crash (2021, 2022, New York), among others.
Upcoming:
Constellations: Dreamcrusher, MDN, Che Buford, Ritchse, Hell Hooks @ Trans Pecos 06262023 ~Brooklyn, NY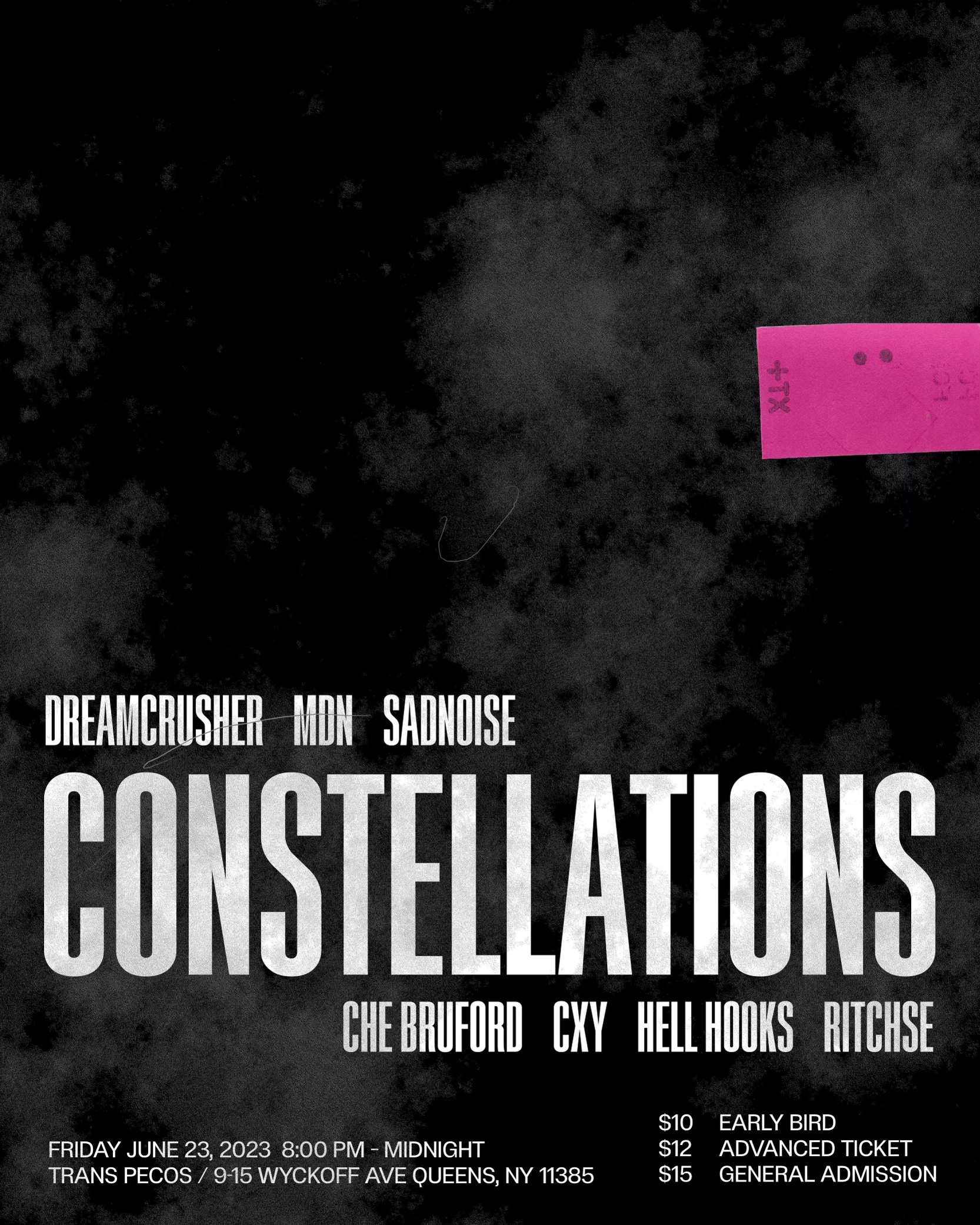 Past:
Untitled Sadnoise, Cryptwarblr, viliji and Hissquiet @ Red Ink Community Library 05062023 ~Providence RI
Algotrek 04222023 ~Cold Springs, NY
Hidden Monthly @ 1911 04152023 ~Olneyville, RI
Beautiful Machines @ ZUZU 04122023 ~Boston, MA
Sonic Salad @ Risd Museum 04062023 ~Providence, RI
Focus Group @ AS220 02162023 ~Providence, RI
Rave By Design @ Mayday 02012023 ~Olneyville, RI
Macula Dog, Triplets (Femi Fleming & Mark Cetilia), Cabo Boing @ 1911 12092022 ~Olneyville, RI
Abstract (Select All Vertical Rivers) @ 1911 11222022 ~Olneyville, RI
Noise/Function Livecode.nyc @ Littlefield 09092022 ~Brooklyn, NY
CFPT @ Trash Bridge 07292022 ~Brooklyn, NY
Electropixel and Ende Tymes Presents Electronoise 12 (Irrational Collective) @ Trans Pecos 06202022 ~Brooklyn, NY
Untitled @ Dirt Palace 06042022 ~Olneyville, RI
Untitled @ News Cafe 06092022 ~Pawtucket, RI
Untitled @ O'briens Pub 04092022 ~Allston, MA
Oxalis, Bill T Miller, Daedelus, Sadnoise @ Mayday 04082022 ~Olneyville, RI
Live Coding Electronic Music Festival @ The State House 04172022 ~New Haven, CT
Lunar Noise Festival @ The Upspace (Brown Campus) 11182021-11202021 ~Providence, RI
Apologist, Human Guilt, Xenojothsz, Sadnoise, Yü//f @ Blacklace (1911) 11092021 ~Providence, RI
Flash Crash (Stream) 09042021 ~
flashcrash.net
http://dwgartjzmsw4bdux.onion/ Deep Web Gallery @ The Living Gallery 04022021 ~Brooklyn, NY
Thunderdome IRL @ H0L0 08252021 ~Brooklyn, NY
CFPT Sunkhaven, Syanide, Afterlife Online, Gyna Bootleg + Tamio Shiraishi @ Satellite Art Club 07152021
Creative Code Festival @ Lightbox NYC 11122020-11152020 ~Brooklyn, NY
---
May 14, 2023

Synth/Noise Picnic @ Mt Tom Quarry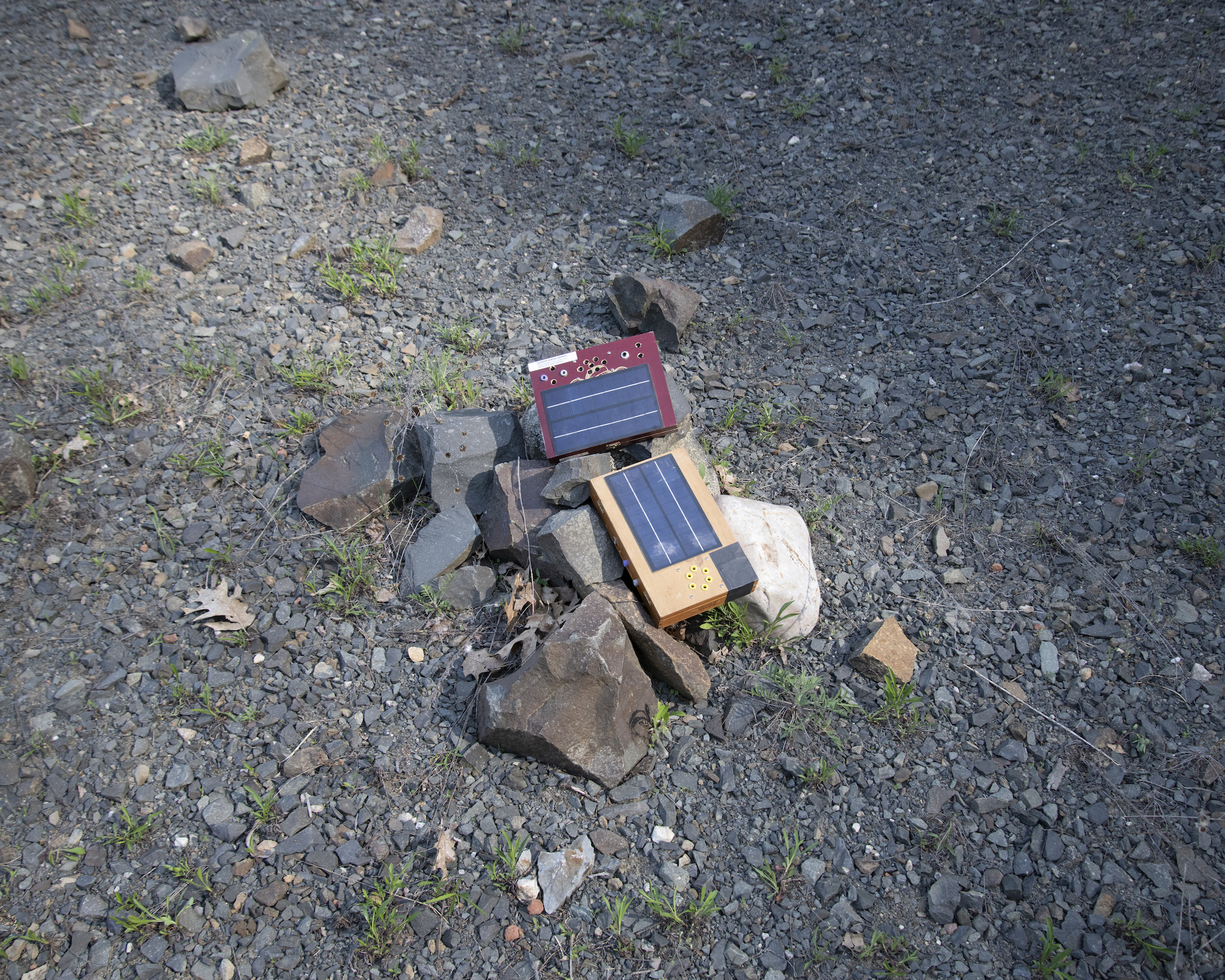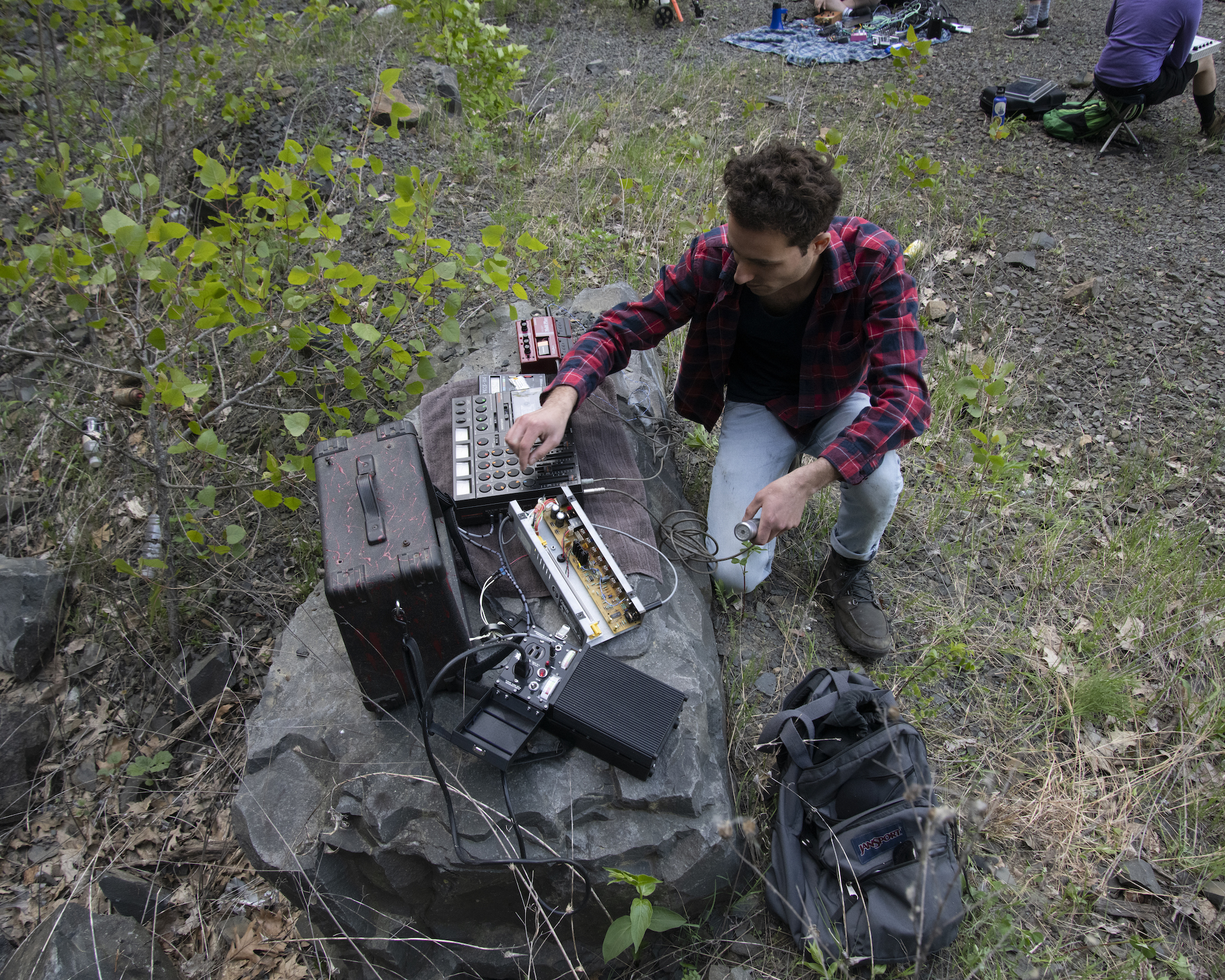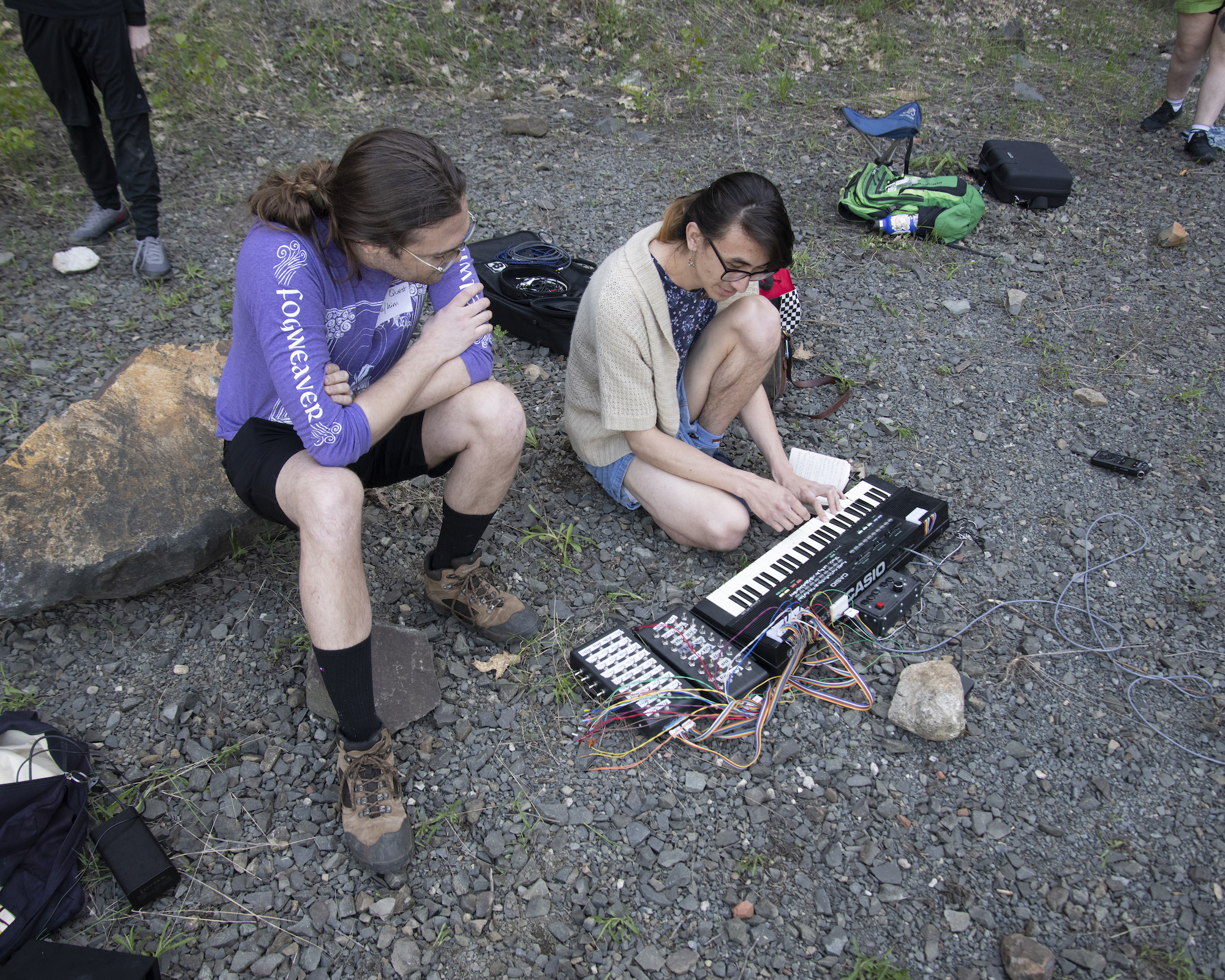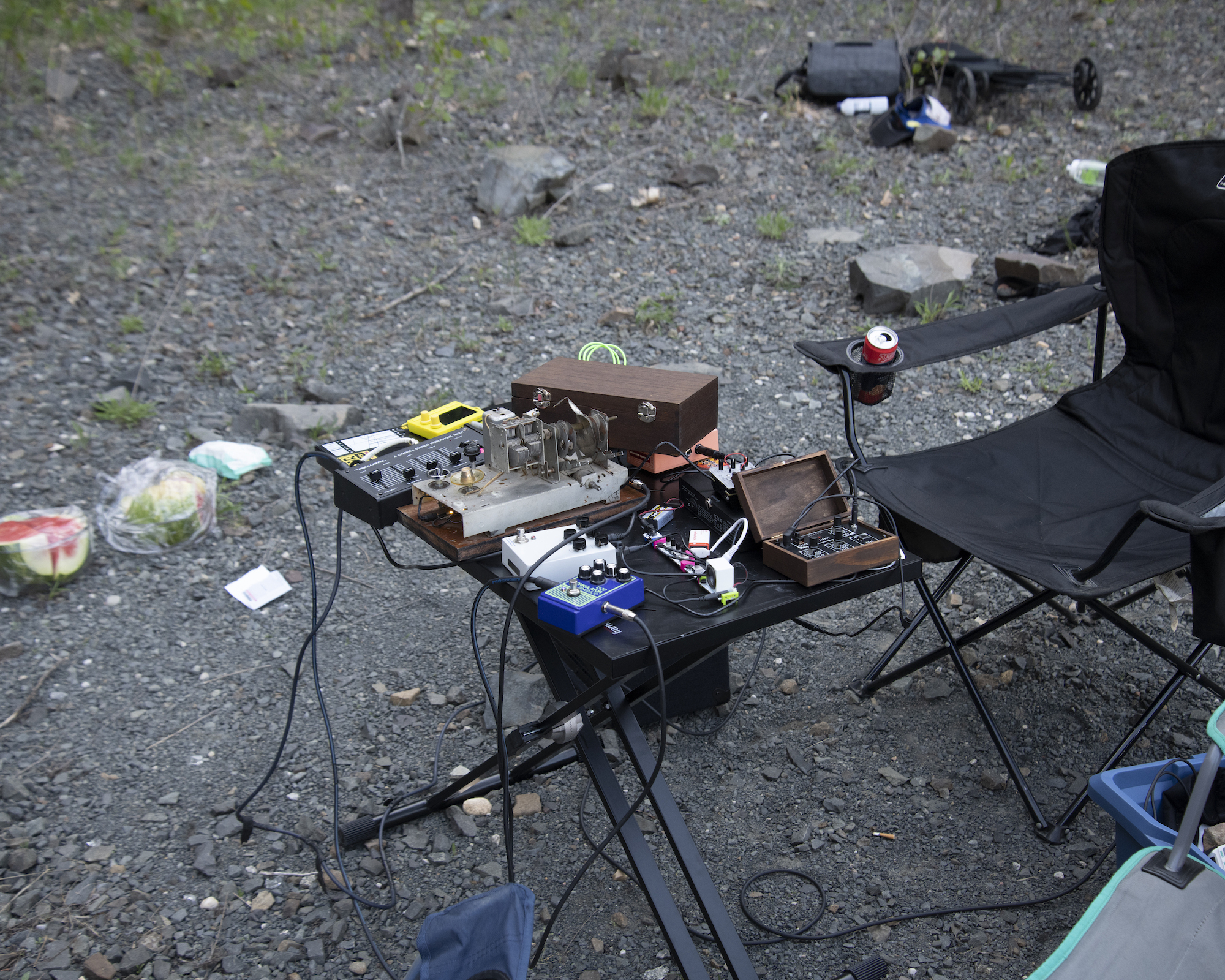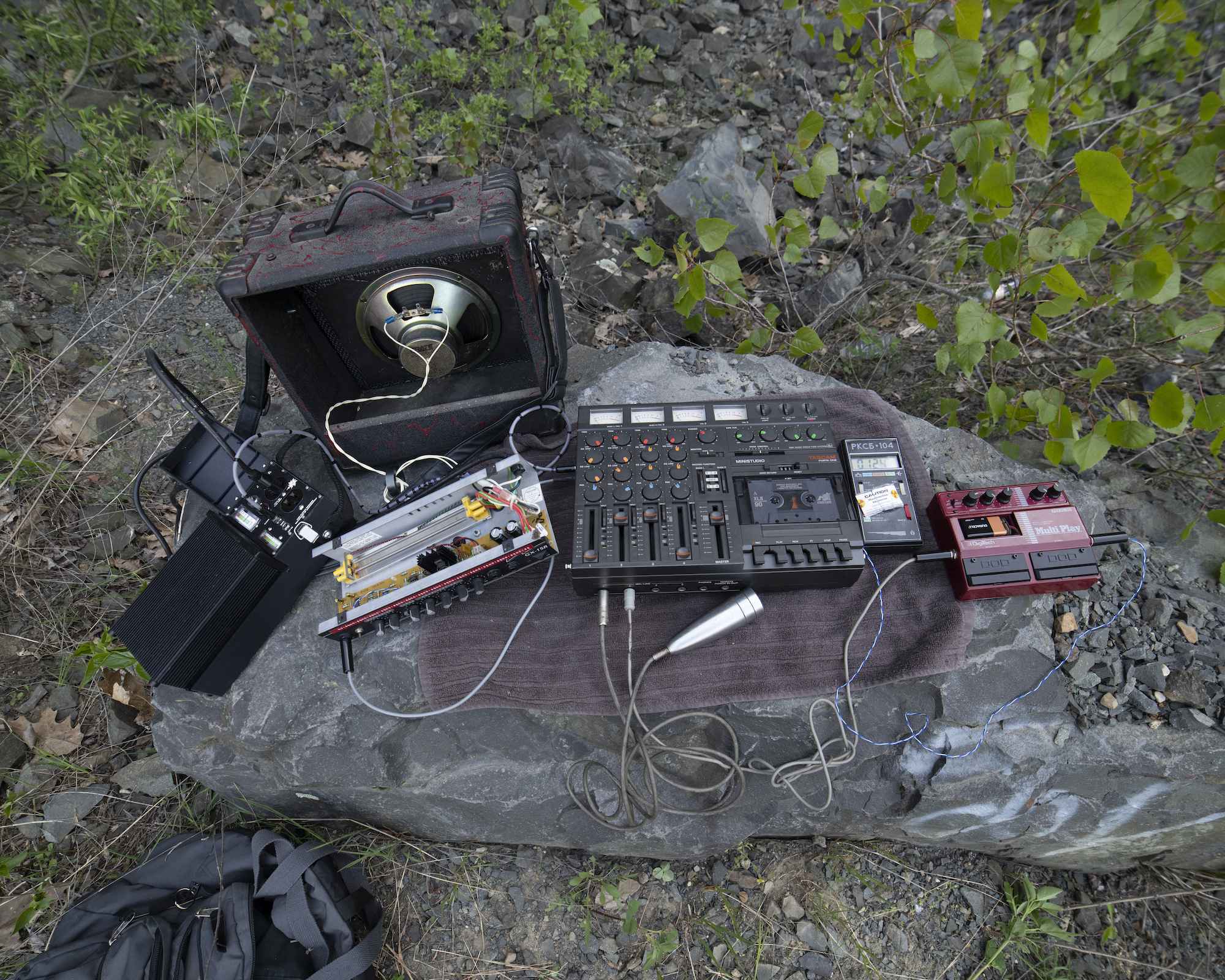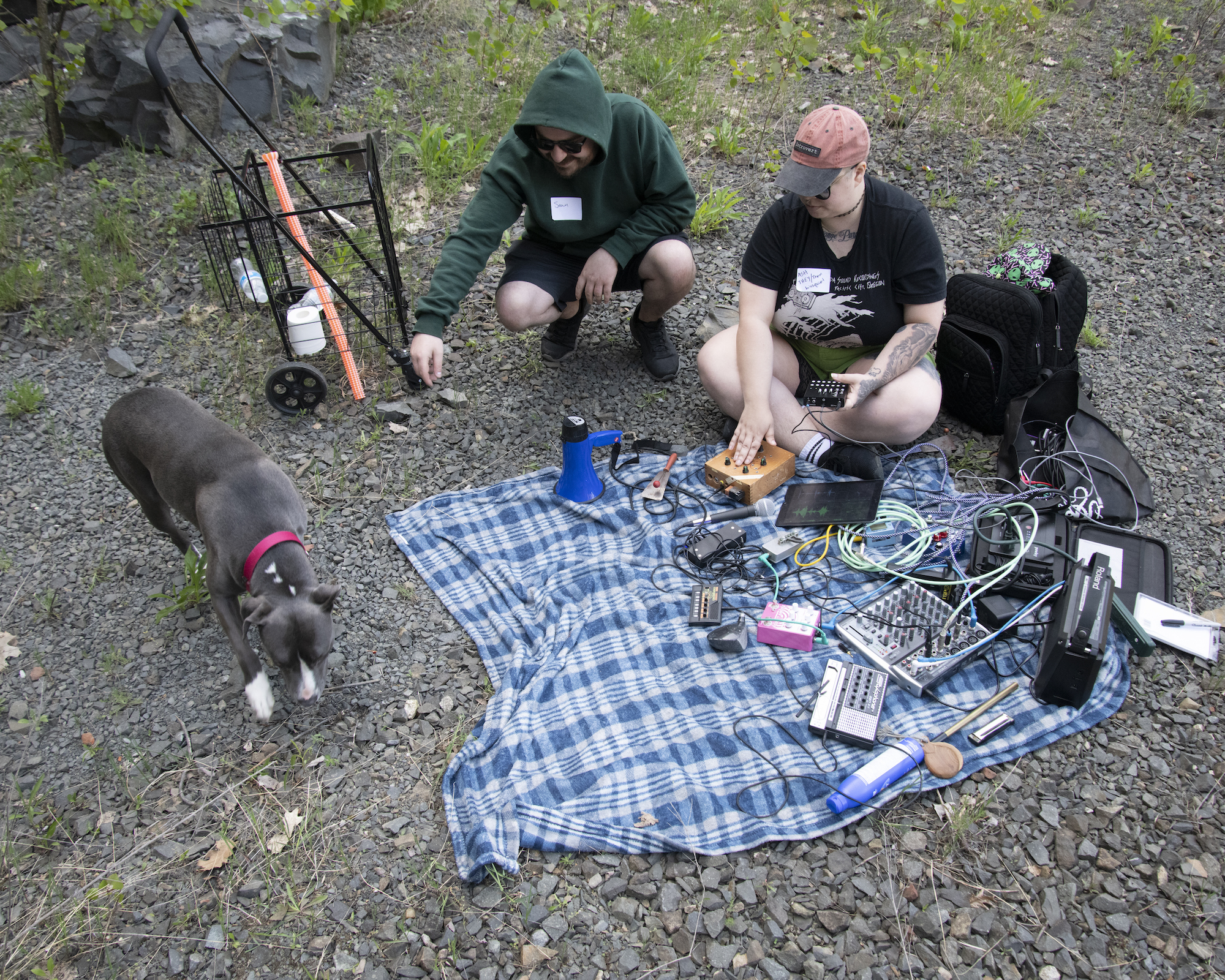 ---
May 9, 2023


New Musical Resources is OUT NOW on BANDCAMP

---
April 22, 2023
Algotrek 3


SAT 22 April 2023; Cold Spring, NY; Bull Hill
A celebration for our Mother Earth, in the form of a low-impact walk, and performance.
2 miles from the Cold Spring Hudson Line station, near the Cornish Estate Ruins.
Live coding spells will take place in the woods.


Special thanks to Mark Denardo for organizing a beautiful event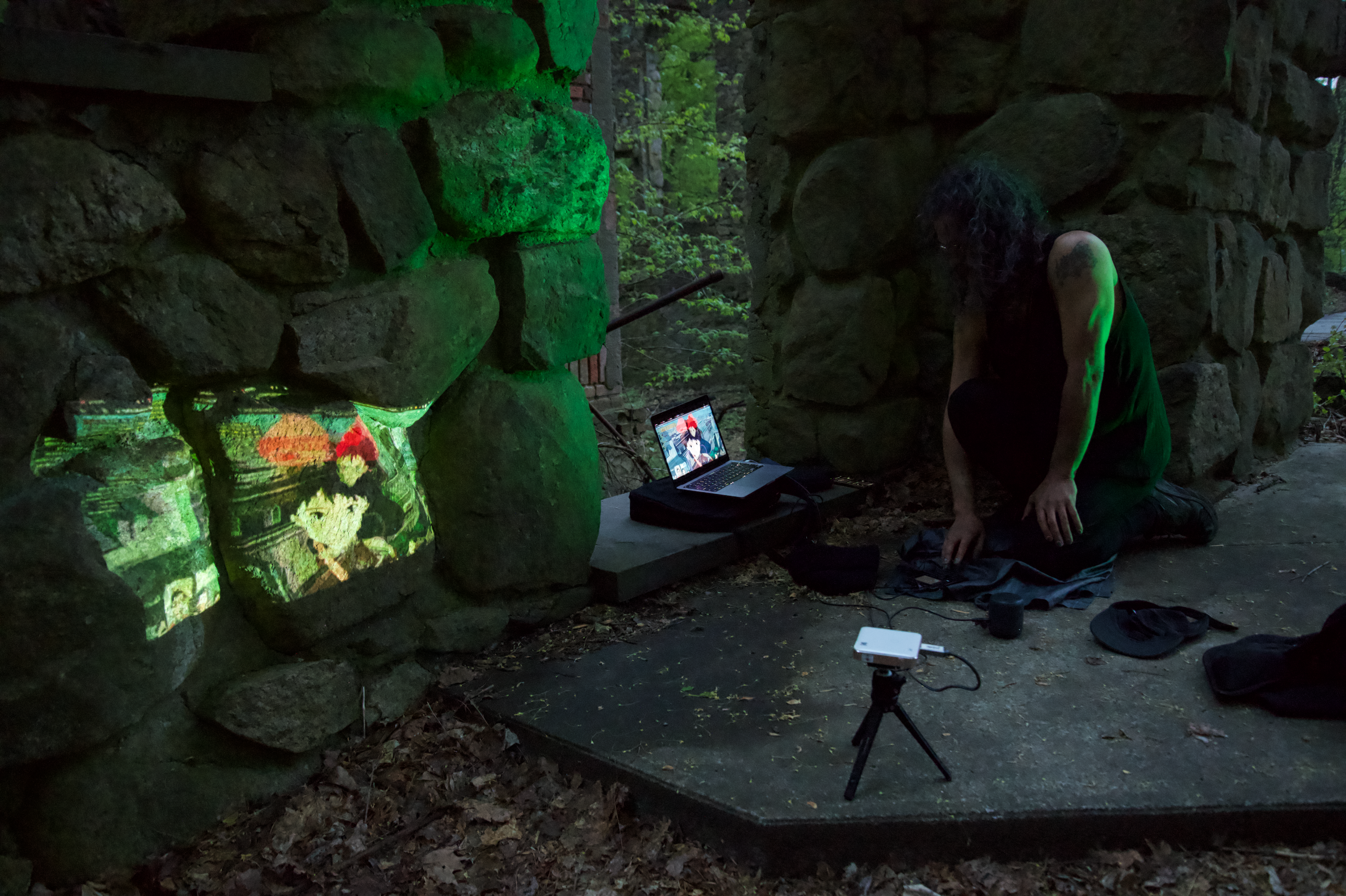 ---
Mar 02, 2023

Select All Verical Rivers, SAVR

Select all vertical rivers is a DJ duo including me and Hank Hurst, who is also attending risd studying sculpture. We began our DJ journey using cdj 500s and hosting events in a basment on Hidden street. We hosted an event for my birthday at a venue in Providence called 1911 that gave us the opportunity to host a night there monthly, where we have been having Hidden DJ nights. Some artists that have played include Daedelus (LA), Ana Dimco (Boston), Glikerii (kazakhstan), and Jackson Delay (Providence).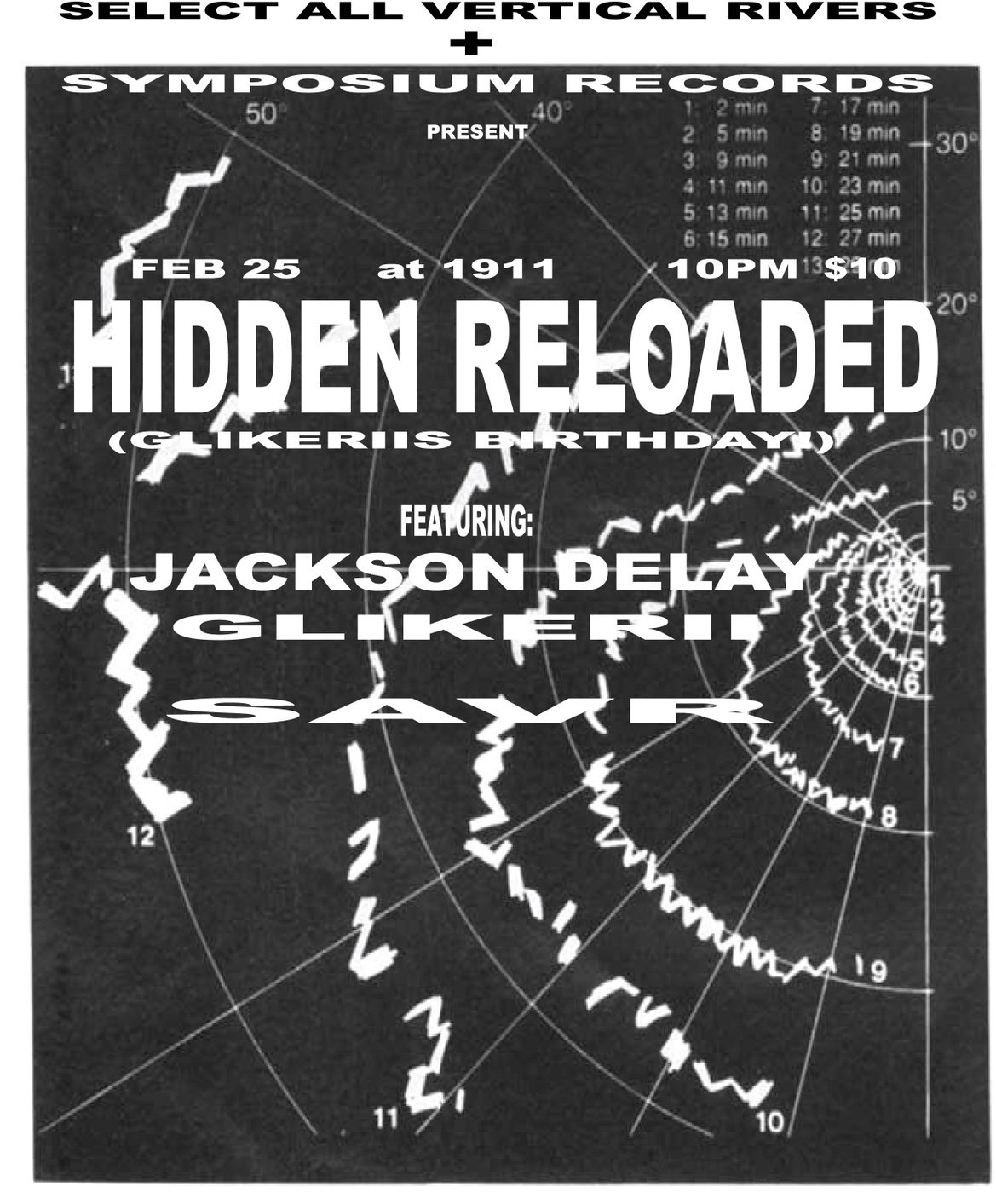 All flyers designed by Hank Hurst

Bandcamp

---
Jan 23, 2023 - AI ML Frame Interpolation

According to Chance Wintersession
Prompt Prompt
Collect vocal samples in person over a 3 hour time span Use only these vocals as your audio source in a chance based composition.
WATCH HERE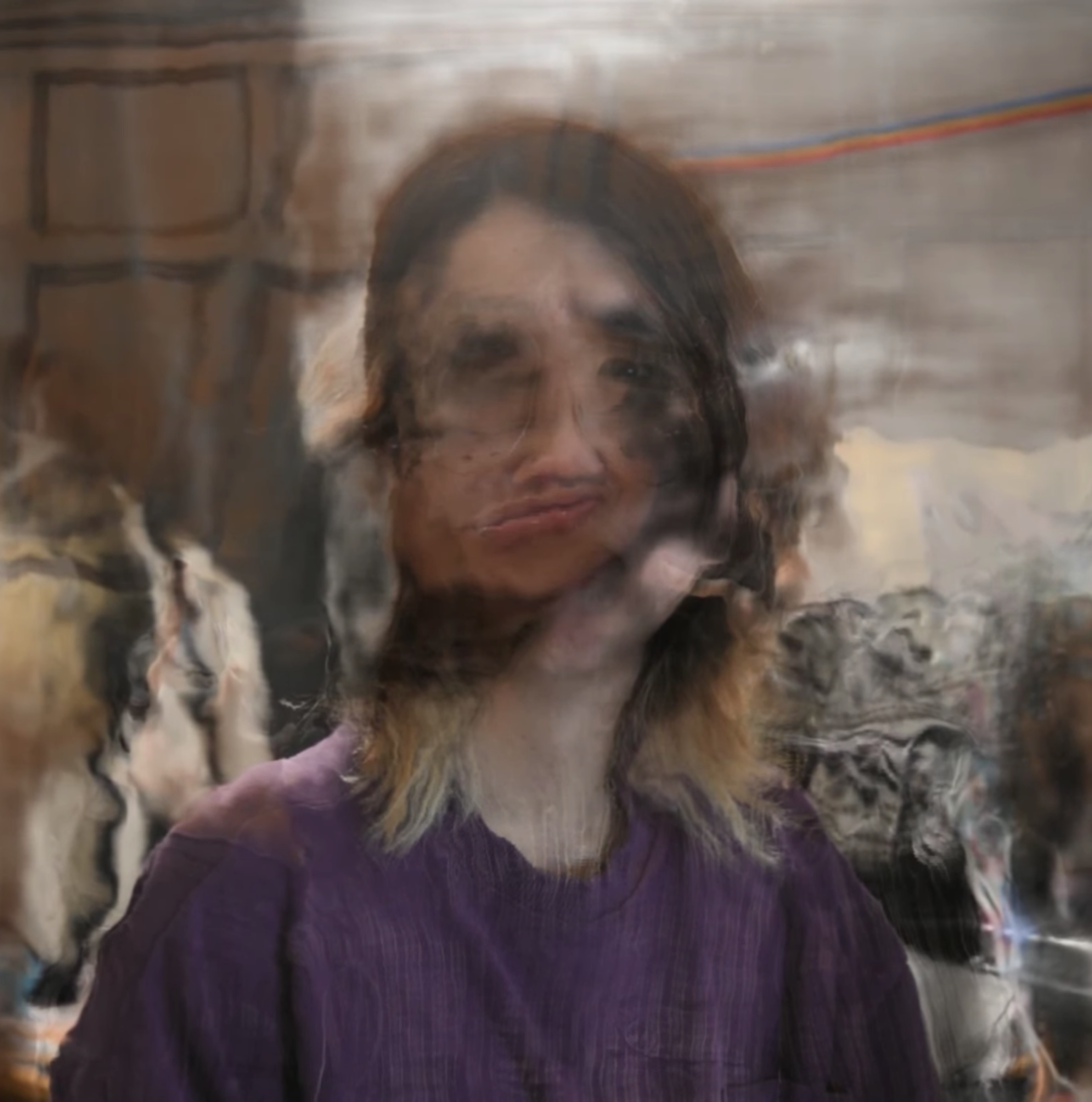 ---
Jan 22, 2023 - Modular synth formats, sizes, cables and power info: click here

July 07 2022 - Research in Spatial Audio assisting Shawn Greenlee and Nick Thompson
Foafx - A command line tool for applying spatially positioned audio effects to first order ambisonic sound files
foafx is a command line tool for applying spatially positioned audio effects to first order ambisonic sound files. It is written with
Elementary
, a JavaScript framework for writing audio applications, and uses its
offline-renderer
package.
As its input, foafx expects a B-format, 4-channel first order ambisonic encoded file with ACN channel ordering. It supports file normalization either in SN3D or N3D formats.
In order to apply a chosen effect, foafx decodes the B-format file using a simple Sampling Ambisonic Decoder (SAD) into an octahedral arrangement with six vertices that represent virtual microphone positions. Then, the effect is applied with the specified parameters including its spatial position (azimuth and elevation). After effect processing, the six signals are encoded back to B-format, panned to the matching octahedral positions of the decoder, and rendered to an output file. The result is an ambisonic wet/dry effect mix with wet focussed in a specific area of the sound field.
MORE INFO
GITHUB
---
March 22, 2022 - Documentation of the Moog, Buchla and Serge Modular Synthesizers at the Computer Music Center at Columbia University

Buchla 100 Documentation via Modulargrid
Buchla 200 Doumentation via Modulargrid
---
April 24 2021 - Experimenting with the Serge Modular Synthesizer and Supercollider